Bring your walls to life with textured designs.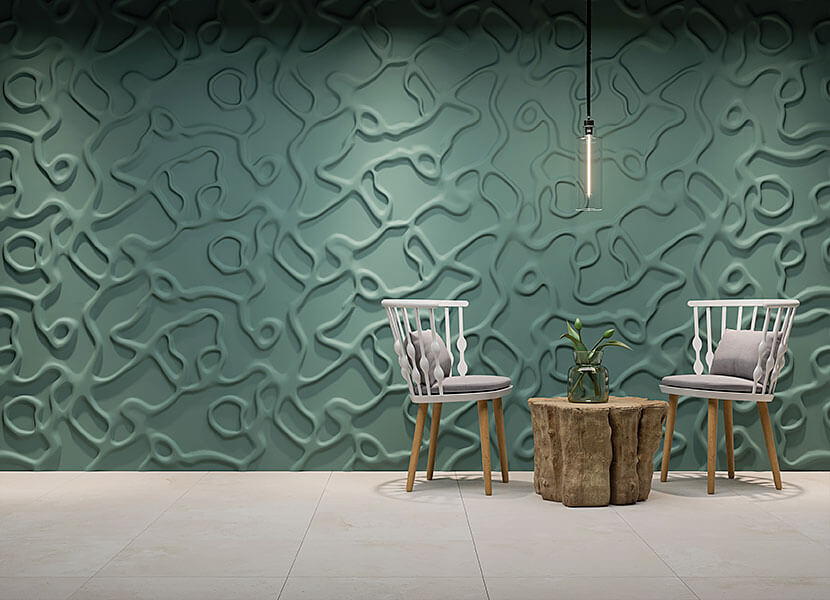 Textured designs bring your walls to life with modern and contemporary textured wall designs. Decorative and textured walls give an extra dimension to your walls and compliment just about any room in the house. Wall textures are commonly used to finish interior wall surfaces and hide taped drywall seams along with other imperfections.
Gypsum panels can be used to create some extraordinary textures on the walls seamlessly and very effectively.

You can create inspired artistic centrepieces or cover an entire wall without visible joins or lines. Gypsum panels really are perfect for ensuring a seamless, unbroken surface. The natural ceramic plaster is environmentally friendly, fire retardant and can be used in almost any environment, including bathrooms. We just advise that you don't expose the panelling to a shower or bath wall.

This modern decor can be blended in so many different ways and with a multitude of distinct interiors. There is no limit to what you can do, and the results never fail to impress. If you're looking for something of exceptional quality and exquisite design, with a definite touch of originality, then you need to seriously consider this option (wall textures with gypsum).
If you are inspired by the idea of textured walls for your room spaces, do ask for more information from your interior designer or contractor and ask them to give you options on designs that can be implemented through gypsum boards, plaster, panels etc.