A great ceiling design is the perfect way to make every room in your home stand out.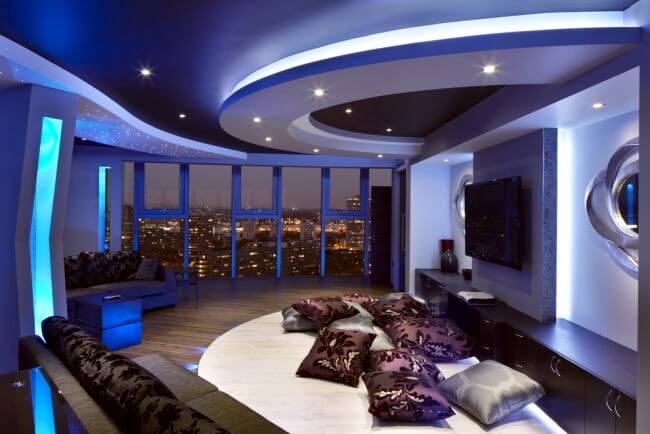 For those who want to renovate their living rooms, bedroom or dining rooms, the best option available is Gypsum board (Plasterboard, drywall). This technique works using gypsum sheets and a lot of creativity to add a more delicate appearance and more movement to the false ceilings. If you want to know more about gypsum board false ceiling designs for living rooms, bedrooms, kitchens, and offices, ask your interior designer or contractor to give you information on various options that can be implemented through gypsum.
Get the unique and spectacular finishes in your projects through these tips:
highlight your room interior design with gypsum boards

create wonderful effects on the false ceiling designs through other aspects

choose the colored LED ceiling lights that complement the room interiors

use gypsum board designs on both ceiling sides

install round gypsum board design for a false ceiling to create a dramatic look
Before planning any design, you must take into account the height of the room where the gypsum board false ceiling design will be incorporated. You need a different distance between the slab between the floor and the ceiling. If you use it to hide ducts and cables, the height will be higher to allow these pipes to pass, but if it is only decorative, the fall ceiling design can be anchored as close as possible to the roof slab.
Well, now that you have some understanding on how the false ceiling designs can be worked out, just start and get going with your imagination to transform your room spaces.